Landowner Information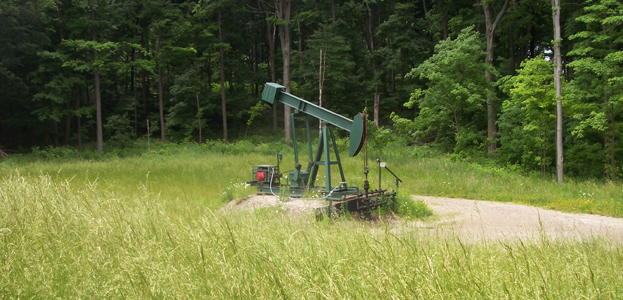 Address Changes
You should notify Duck Creek Energy in writing when your mailing address changes. Please include your old and new address, your daytime phone number and a completed W-9 form, which can be found on the home page of the IRS. We cannot accept address changes by telephone.
Sale/Purchase of Leased Property
For full or partial conveyance of a mineral interest, royalty interest, working interest or overriding royalty interest, it is the responsibility of the purchaser to furnish Duck Creek with the following information:
Complete copy of the conveyance document recorded in the County and State where the producing property is located. Please include your name, address, and a completed W-9 form.
It is the policy of Duck Creek Energy to issue payment by Record Title Ownership, therefore we will not transfer payment to a different owner without a recorded document.
Tax Identification Number Request
The IRS requires Duck Creek Energy report the Social Security Number or Tax Identification Number of all payees. Without this information, your royalty payments will be subject to 28% non-refundable withholding under IRS regulations.
Name Changes
When an individual's name changes, as the result of marriage, divorce, etc., please furnish Duck Creek Energy with a copy of the marriage certificate, divorce decree, or other official documentation evidencing the name change.
Change of Ownership Due to Divorce
Duck Creek Energy will require a copy of the divorce decree, including the property settlement document and copies of recorded conveyances.
Trusts
When a trust is created Duck Creek Energy will require a copy of the trust agreement and the recorded conveyance to the trust.
Power of Attorney
When a Duck Creek Energy owner is represented by an Attorney-in-Fact, a copy of the Power of Attorney document must be provided to us to establish the extent of the power given to the Attorney-in-Fact by the owner.
When an Owner Dies Without a Will
When an owner dies without a will, please furnish Duck Creek Energy with as many of the following documents as appropriate:
Death Certificate
Letter of Administration
Affidavit of Heirship – This document should be recorded in the same State and County where the producing property is located
Names, address and social security numbers of the legal heirs
When an Owner Dies With a Will
When an owner dies with a will that has been admitted to probate proceedings, please furnish Duck Creek Energy with as many of the following documents as appropriate:
Death Certificate
The probated/recorded will
Order admitting the will to probate
Names, addresses and social security number of the person(s) to whom the property passes under the will
Copies of any appropriate recorded conveyances
Payments
Checks are generated on a monthly basis for accounts totaling $50 or more. For account balances less than $50, checks are issued at the end of each year, on or before December 31st.
Landowner Requests
Please do not request information concerning other landowners. Duck Creek Energy does not publish the personal information of our landowners.
Planning Your Year Around Projects
When you are planning a construction project be sure to include the location of our pipelines and well facilities. In addition to being expensive to construct and repair, oil and gas pipelines and production equipment represent a potential safety hazard should you cut or damage them. Some of the types of activities that have resulted in problems in the past include:
Plowing
Building Fences
Construction Farm Ponds
Clearing Stumps
Excavating, Trenching or Digging
Installing Tile Lines
Cutting Timber & Brush
Grading Roads & Leveling Lots
Installing Septic Tanks
If you are planning a project you should contact our office at least five days in advance to arrange for our Field Superintendent to meet with you and to locate our facilities. We can be reached at our corporate office located in Brecksville, Ohio (440) 838.5135 or the telephone number listed on the tank battery sign.
Operating Space Requirements
Another factor which should be included when planning any projects in the area around the wells, pipelines, tank batteries, lease roads, and other production equipment is the physical space required to operate and maintain our equipment. Drilling, completing, reworking and producing oil and gas wells are very equipment intensive. The area that it requires to move this equipment onto, off of, and the set up area around the well site can be significant. This space must be left accessible and is necessary for our ongoing operation.
Lease Gas Uses
At times, property where the well is drilled or where a pipeline is constructed, the Lessor or Landowner is permitted to take gas from the well for domestic use. This gas is made available solely at the Lessor's/Landowner's risk and responsibility. For those individuals who have and are utilizing this gas supply, it is important to note key points related to this usage:
The Lessor/Landowner must maintain his lease gas equipment – It is solely his responsibility. Duck Creek Energy strongly recommends that pressure reducing and safety regulators, drips, and other associated equipment be cleaned and inspected by the user on a regular basis, as Duck Creek Energy does not provide this service.
Lease gas users should always have a back-up heat supply – The back-up supply should already be partially in use or immediately available. If a well or gas line has an operational problem the lease gas supply may be interrupted. During cold months a back-up supply is the only way to avoid frozen water pipes and inconveniences associated with an interruption.
Duck Creek Energy typically supplies a lease gas meter when lease gas is being utilized at the well or tank battery – The meter allows for measurement and billing of the excess gas over lease allotment and is an excellent tool to use when checking for leaks in the gas line. You as the user can check your line by performing the following checks:

Shut the valve at the house
Watch the meter at the well or tank battery
If the meter continues to measure gas sales, a leak exists. The leak should be repaired by the Lessor and the line tested again. This should be done periodically.

Mandatory Service line responsibilities –

Duck Creek Energy does not own or maintain the landowner's piping.
The landowner's piping may be subject to potential hazards of corrosion and/or leakage
Gas piping should be periodically inspected for leaks, periodically inspected for corrosion, and repaired, if any unsafe conditions are discovered
Before beginning excavation, buried piping should be located