Our People
Duck Creek Energy, Inc. is a team of dedicated people from many different backgrounds. We are a collective effort of individuals with a total of over 80 years experience in the oil and gas industry that successfully produces energy for local use and consumption. Our employees are committed to the highest levels of performance in all areas of drilling, completion and ongoing well operations. They are trained and dedicated to ensuring safe and environmentally friendly drill sites. We are your neighbors and share many similar personal and professional commitments for the future of our communities.
David I. Mansbery, President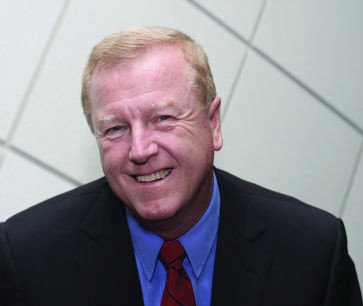 One of the original founders in Duck Creek Energy, David has been in the business successfully involved in the oil and gas industry for over 40 years, including Manager-Administration, Oil and Gas Division at the former Republic Steel Corporation, where he drilled and produced over 400 wells. Graduating from the University of Kentucky with a B.S. Accounting, 1976; in 1980 he completed his MBA, Finance from Case Western Reserve University. He brings to the industry his vast in-depth knowledge and experience in all aspects of the oil and gas industry. He also is the inventor, Patent # 4,895,665, Method for Treating and Reclaiming Oil and Gas Well Working Fluids in Drilling Pits.
In 1983, Mansbery also founded JDS Energy Systems, Inc., which pioneered the deregulated natural gas Self-Help market, and is one of the oldest natural gas marketing firms on the Dominion East Ohio Gas system today. JDS currently purchases over 2,000,000 Mcf annually from other local producers throughout the region.
An entrepreneur, Mansbery has founded other organizations in his 35 year career including Fielder's Choice Baseball in 1992. A school established to teach children fundamentals of the game, many youths went on to earn college scholarships as a result of the training received at the school. The school was sold to its instructors in 2003, where it is still a thriving business.
TMIO, LLC was born in 2002 from a need to find a way to serve home-cooked meals to families on the go. The Connect IO Oven was developed and engineered with two key features, Remote Communication to and from the oven, and, Refrigeration. The company successfully grew into a unique company, which was sold in 2006.
In November, 2012, David also opened Baseball Batting Cages @ Brecksville, a complete and modern indoor batting and training facility in Northeast Ohio. Designed to provide individuals and teams with a place to practice hitting, pitching, catching and fielding indoors at any time of the year. It's "Rain or Shine ~ Batting All the Time" at Baseball Batting Cages @ Brecksville.
Mansbery also founded the Yuletide Hunger Program, which brings together community volunteers to serve the less fortunate in the Brecksville/Broadview Heights communities through food, staple items and presents. He is a long time member of the Ohio Oil and Gas Association.
Support Staff
Leanne Watts, Administrative Assistant
James Hogue, District Landman
Adam Gibler, Field Coordinator
Ben Gibler, Field Coordinator
Rick Panzera, Field Coordinator
Clint Nageotte, Field Coordinator